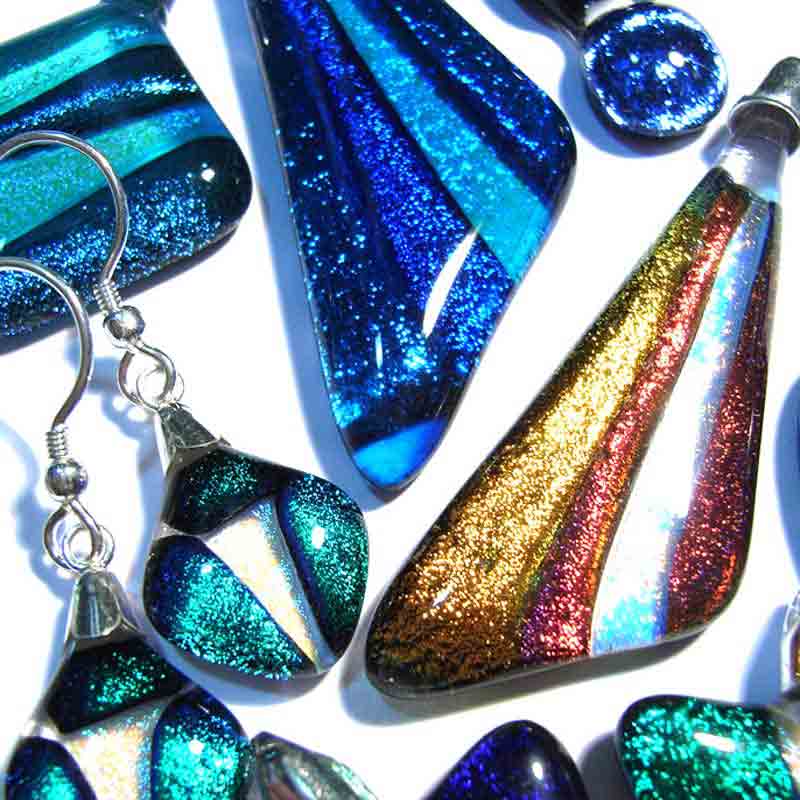 A selection of fused Dichroic glass pendants, earrings and cufflinks made by our skilled jewellery makers in our glass kilns. Dichroic glass sparkles and gently shifts colour in the light as it moves.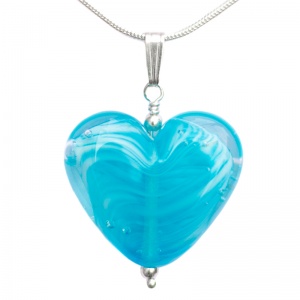 Crafted from molten glass, either from the furnace or at a gas powered torch, this stunning range of hand sculpted jewellery comes in a wide range of colours and designs, matching sets available.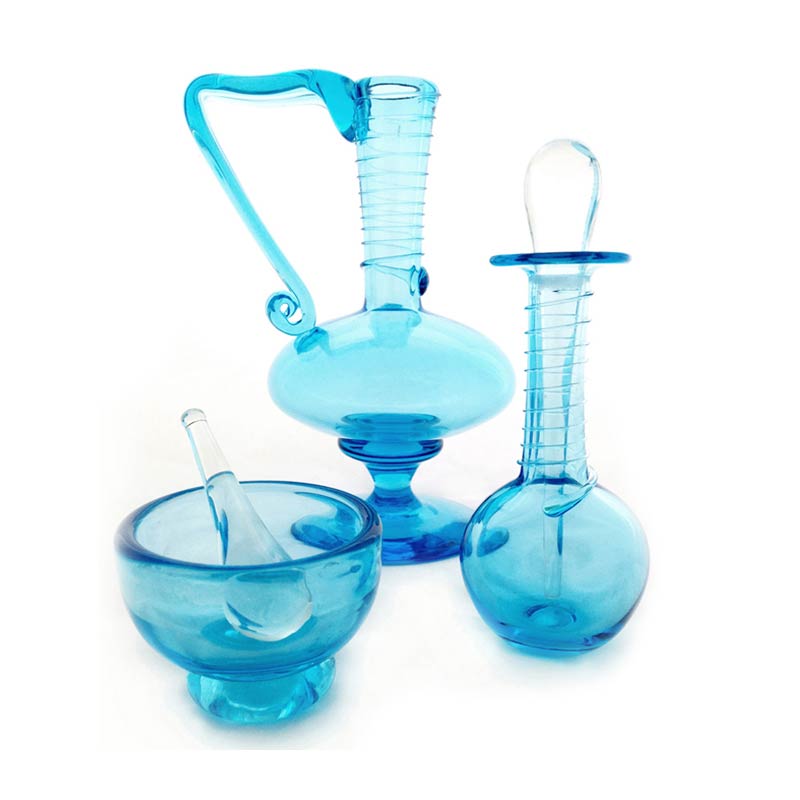 The epitome of the Bath Aqua Glass collection. The Roman Range is inspired by the healing waters of Bath Spa and the ancient heritage of the City of Bath. A large collection of tableware, set to inspire and spark dinner conversation.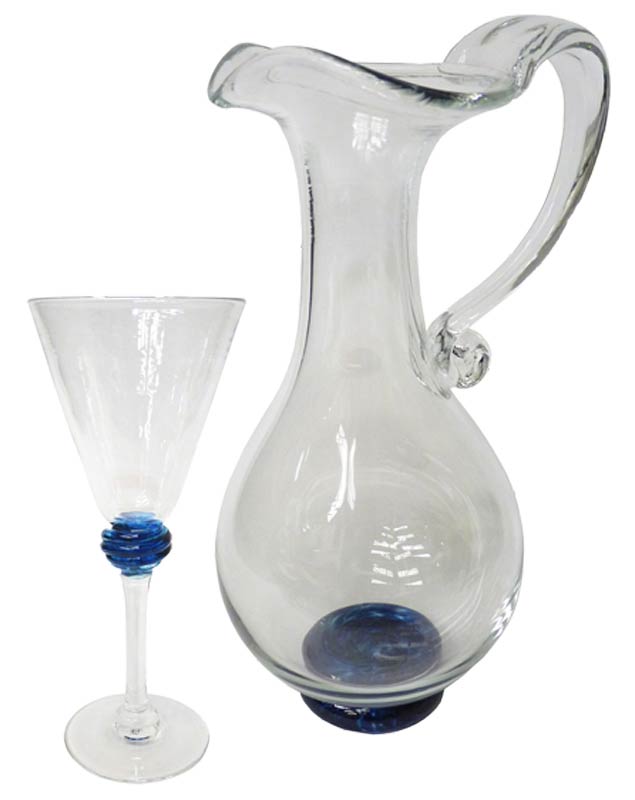 Crafted from clear glass with a twist of aqua blue, this range of glassware incorporates glasses, a decanter, candle holders and more to complete any sophisticated Georgian inspired table.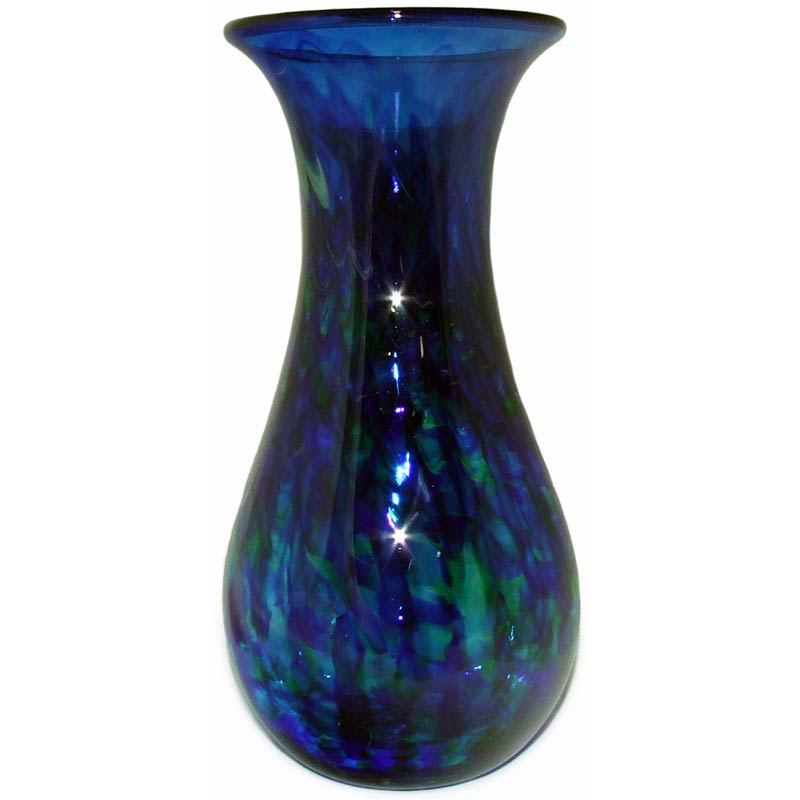 Unique and One Off pieces, all made by hand without the use of moulds or patterns. Available in a wide range of colours and designs including vases, jugs and bowls, we can also create bespoke commissions for a truly individual piece.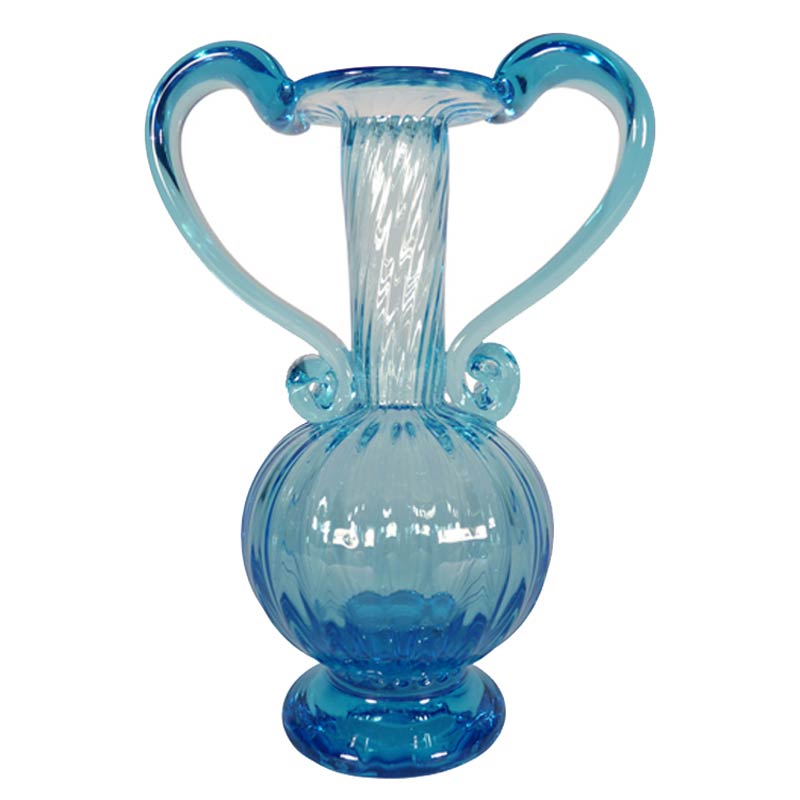 Ideal as a small gift or reminder of the City of Bath, our Roman miniature range has all the qualities of our standard ranges but on a smaller scale. Handmade from aqua coloured glass, these mini items are perfect as wedding favours or gifts.