Home > Stained Glass > Stained Glass Courses
Stained Glass Courses

Beginners Stained Glass Experience Day
Have you ever wanted to try and make a stained glass window? Would you and a friend like to express your creative side learning an ancient art? If so here is your chance. We run a one-day stained glass experience which can be booked most weeks Monday to Friday. The day usually starts at 10am and runs to 5pm and during this time a stained glass piece is made. If the work takes longer than expected, the day can run longer to ensure that your stained glass panel(s) are completed.
What goes into making a stained glass window?
We usually start with a morning of glass cutting, ensuring that the correct techniques are employed to master this skill. Initially, we practice on float glass then progress to the antique mouth blown glass which is used in traditional stained glass windows.
During the afternoon we select and cut the coloured glass. An introduction to the wizard grinder and its usage is then followed by the copper foiling of each piece. This process is particularly useful as it can hide many imperfections in the cutting. The foiled pieces are then soldered together and the piece is leaded up. We then employ the manipulation of copper wire hook making where we make and solder hooks onto the top section of the piece. The finishing touch is the blacking and polishing of the panel.
Design
We supply a stained glass design for the day that has been developed to best progress your initial entry into making stained glass. If you wish to work on your own stained glass design we recommend that you show us a copy before the day to ensure it is appropriate and achievable within one day. The piece that we make is A4 in size. If a personalised design seems unachievable in the space of one day we can recommend either an extra day or passing the project over to us where we can complete your piece as commissioned work.
Advanced Stained Glass Intensive
For those of you that have had basic training in stained glass, we can offer specialist tuition in the following:
Contemporary and traditional stained glass design

Making up working drawings

Glass painting and contemporary enamelling

Fablon stencil making and its application

More upon request
These stained glass techniques are tailored to your skill level, please contact us to discuss.
Make a Stained Glass Window for Your Home
This course is usually a two to three day experience and enables you to make a stained glass window for your home. As every window is a different size and different designs can have a different number of pieces, the length of the course will be designed around you. Available as both one to one or tutor for two option (see below).
During these days we talk about the nature of stained glass and the materials that are used. We will also touch on the history of stained glass over the last one thousand years including the role of stained glass today.
Lunch
We usually stop around midday for a one hour lunch break. Note: Lunch is not provided, please bring a packed lunch along with you.
Location:
Ashley Wood Farm, Lower Kingsdown Road, Bathford. SN13 8BG.
Course options and Prices
1. A ONE to ONE Stained Glass Experience Day, with specialist individual tuition - £250.
2. Tutor for TWO Stained Glass Experience Day, tuition for two people, bring a friend or family member - £400.
These prices are inclusive of all the materials used on the day.
3. Make a stained glass window for your home
Price will depend on the number of days needed for the project and individual/s involved, please contact us for a quote.
Timings:
Monday - Friday: Upon Request.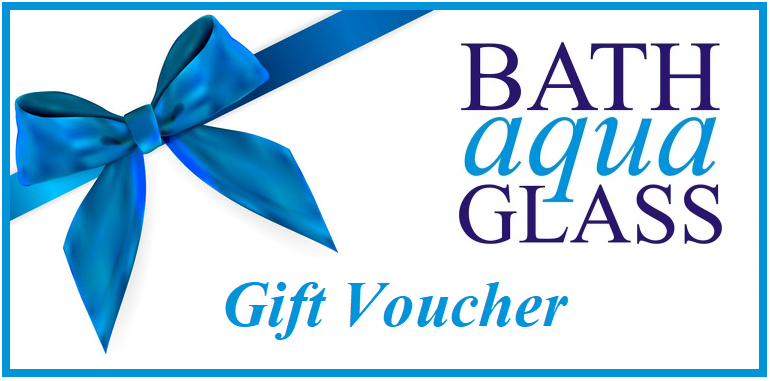 General Terms & Conditions
Working with Glass can be hazardous however, if you follow our guidelines it can be a safe and exciting craft.
Hot Glass Working:
Working with hot glass can involve a certain amount of dexterity and manual handling. If you are unsure of your physical ability to take part in any activity please call us to discreetly discuss your personal circumstances.

The glassblowing studio can become very hot, especially during the summer months, if you have a medical condition that is aggravated by such conditions please notify us prior to arrival.

Due to the working conditions associated with a glassblowing studio we do not recommend our courses for pregnant women and the minimum age for taking part is 16.

Clothing should be of natural fibres, no open-toed or high heel shoes (no sandals or flip-flops) and loose hair should be tied securely back.

Safety glasses will be provided but you must bring any reading/distance/general spectacles you may require.
Stained Glass Working:
Cutting glass can result in dirtied or damaged clothes, please dress appropriately, no open-toed shoes, sandals or flip-flops and tie all loose items of clothing and hair back.

Safety equipment will be provided but any reading/distance/general spectacles you require must be brought with you.
Payment & Cancellation:
Payment must be made in full to secure a booking.
4 weeks in advance of your course date - we offer a full refund or one free date change.

3 weeks in advance of your course date - we offer 50% refund or one free date change.

2 weeks in advance of your course date - we offer one free date change.

Cancellations received with less than 2 weeks notice - no refund or date change will be offered.
If a date change has been given, no subsequent refunds or date changes can be offered.
We reserve the right to cancel courses due to unforeseen circumstances and we will endeavour to give as much notice as possible if this situation arises. In the event of a course cancellation, we will offer an alternative date or full refund. Bath Aqua Glass cannot accept liability for consequential loss e.g. travel or accommodation costs in these circumstances.
If you would like to make an enquiry please fill in the form below and one of our experienced team will contact you as soon as possible.
For more urgent matters please call 01225 428146 Mon-Sat.