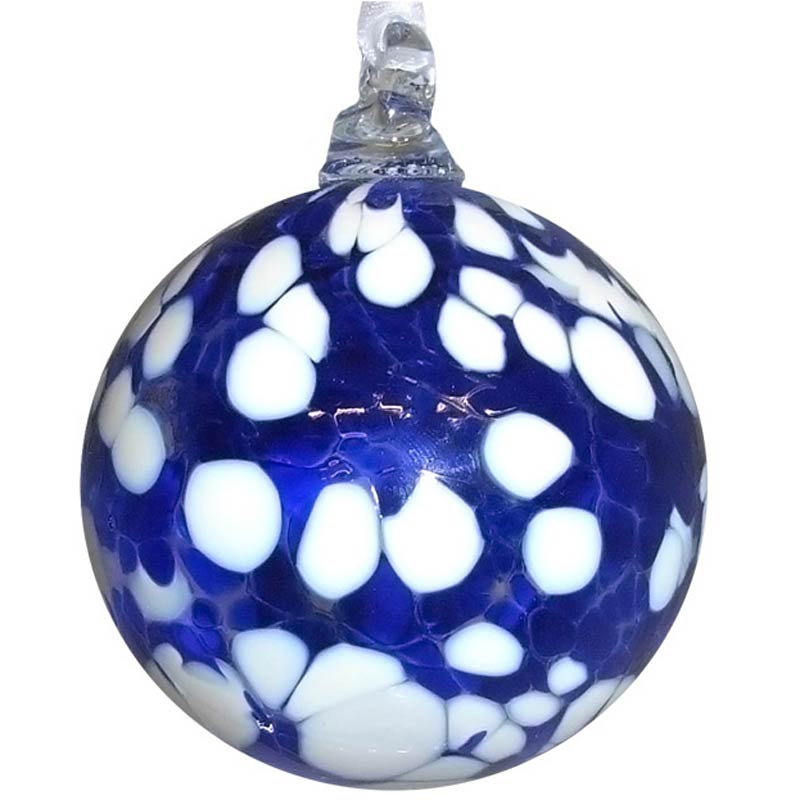 These large handmade glass baubles come in many colours, three sizes and heart or round shape. If you do not find your perfect bauble you can either commission your own or visit our workshop and have your own bauble blowing experience!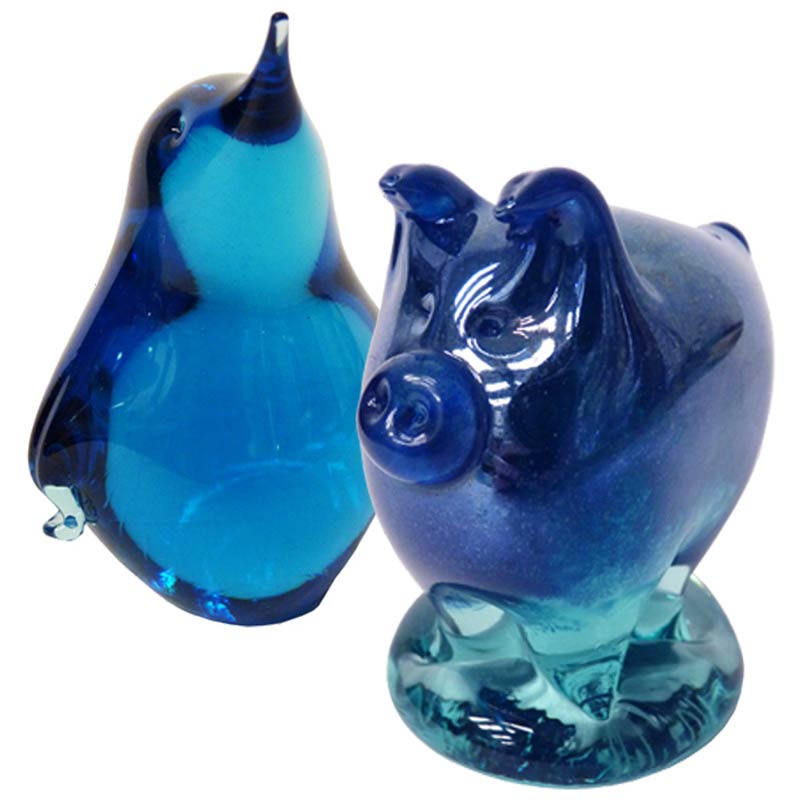 Hand sculpted glass animals, each with its own personality and history. Our glass artists take a small blob of glass from the furnace and then shape it with simple tools until the desired glass sculpture is formed.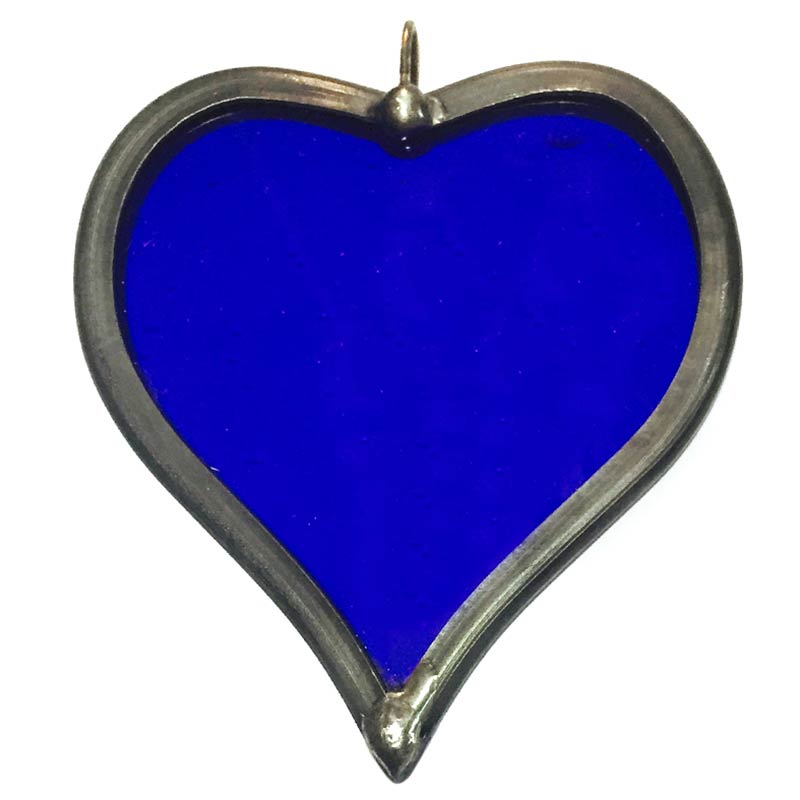 Our range of fused glass hangings and molten glass drop light pulls are all made in our glassblowing and fusing studios in Bath. Each decorative hanging can be engraved with a simple message if desired.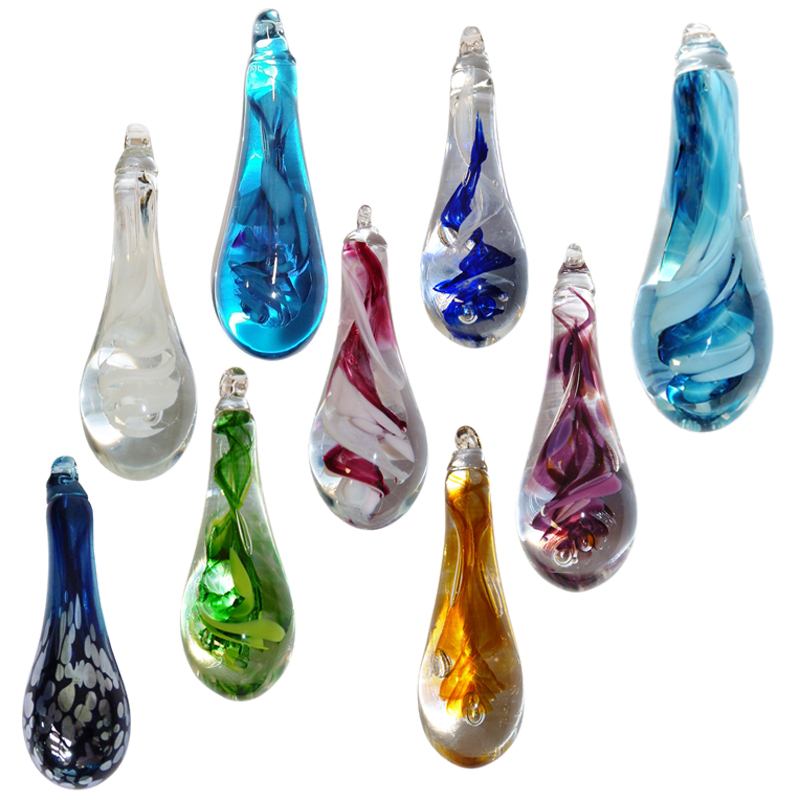 Handmade glass bathroom light pulls.
A fabulous addition to your bathroom or they also look stunning as a decorative sun catcher.
Solid Glass bathroom light pull, with a colour swirl running through. Glass loop at the top to attach to your pull cord.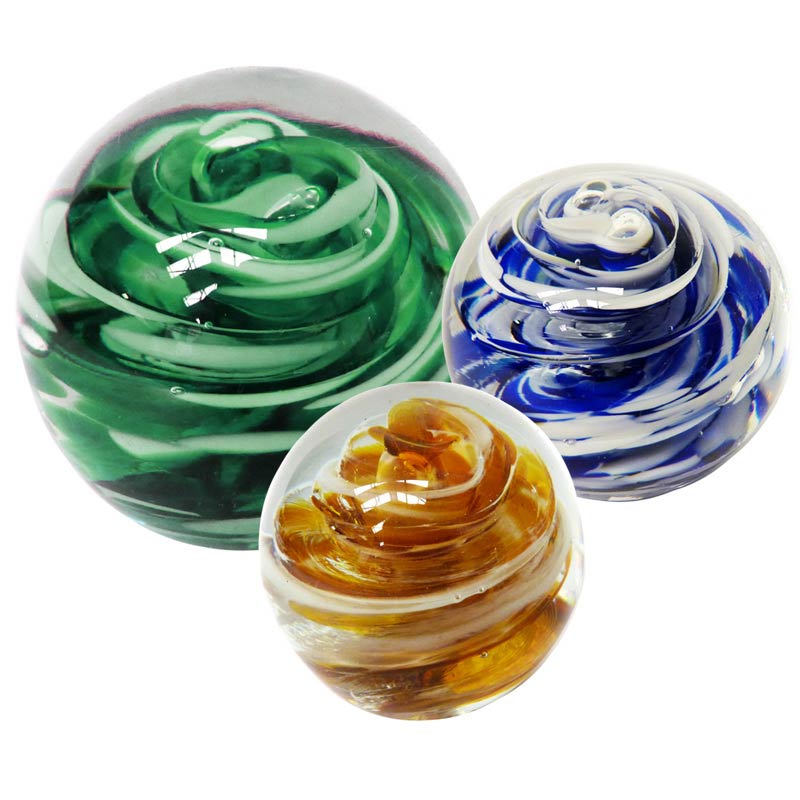 Our selection of traditionally crafted paperweights are all inspired by the traditions of glassblowing and make great trophies or presentation gifts, engraving is available to personalise.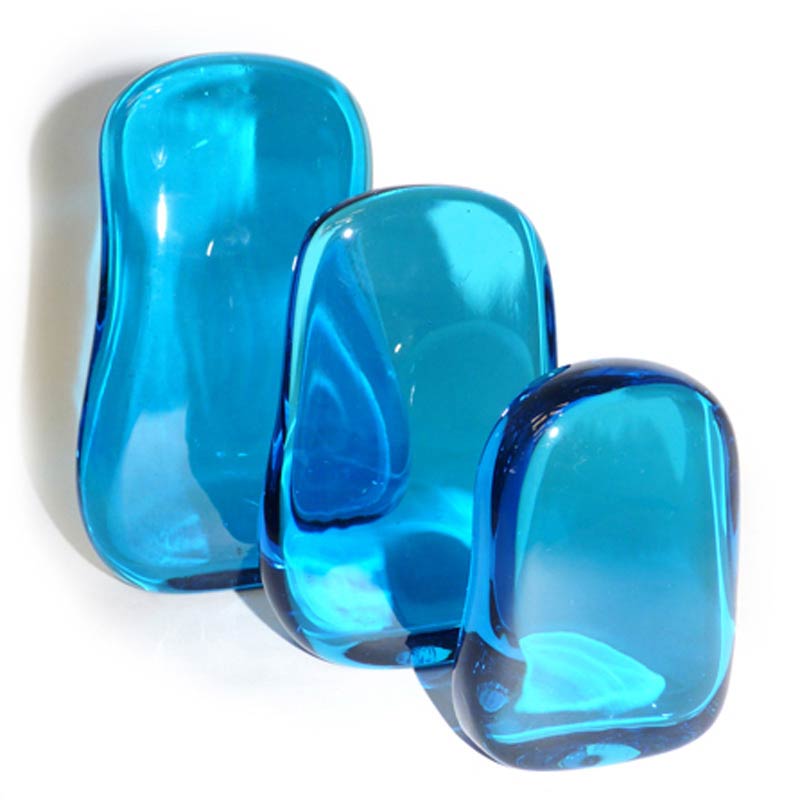 The Bath Aqua Glass range of trophy stones are reminiscent of the surrounding area and the waters of Bath. Repeat and single corporate giftware orders are welcome, please contact us to discuss logo, colour and engraving options.
These trophy stones come in three sizes and are a unique trophy option to honour employees and events.