Unique Wedding Gifts
Wedding Jewellery
All of our jewellery comes in a wide variety of different colours, perfect for matching your colour scheme. Ideal as a signature item, as every piece we make is unique due to the hand-made nature. Our pendants sparkle in the sunlight and are beautiful to behold. Why not match them with our earring selection?

Cufflinks
An outfit would not be complete without our signature hand-made glass cufflinks. Available in the same colours as our pendants so you can match perfectly with the bride and bridesmaids.

Bespoke Tableware & Stemware
Beautiful Bespoke Champagne flutes and Drinking glasses to match your wedding table. Unique and special for the bride and groom.

Wedding Favours

Colour match items with your big day theme
Gift vouchers also available (for the shops and online)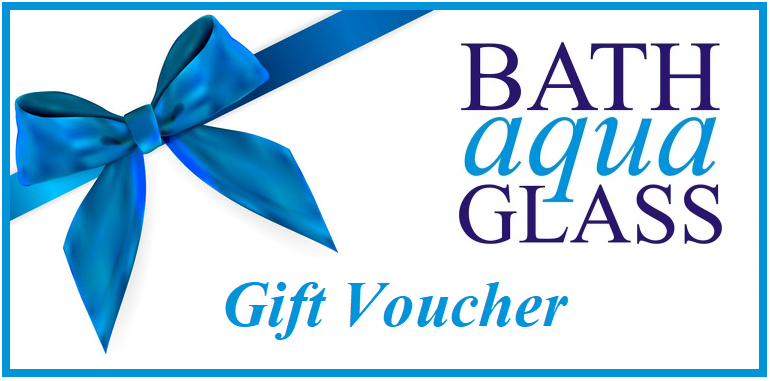 Handmade Treasures
At Bath Aqua Glass, we understand that wedding gifts should be personal, sentimental and above all, long-lasting. This is reflected in our practice and philosophy. As a bespoke glassware studio located in the artisan quarter of Bath, we create extra special wedding presents or anniversary gifts tailored specifically to your needs.
Take a look at our wide variety of beautifully fused, blown and stained glass options for you for the all important day and share your ideas for the perfect wedding gift.
Engraving
Bath Aqua Glass' engraving service adds the perfect touch so your personalised wedding gifts are unique and give a long-lasting memory.
Our highly skilled specialist team can engrave nearly all glass objects in our range including wine glasses, pendants, glass jewellery and much more. Choose from a delightful selection of collectable glass animals, beautiful jewellery and personalised glassware to mark that special occasion.
The unique selection of handmade personalised glass gifts is ideal for keepsakes and memorable occasions such as baby names and birth dates, anniversaries, graduations, birthdays and as a sentimental token to family and friends.
For more information on our engraving service, visit our engraving page (click here) and place your order with our helpful team.
Jewellery
Looking for a small unique gift? Our Dichroic Range of fused glass jewellery may be the perfect match for you! The metallic Dichroic glass sparkles and shimmers in the light like magic.
Ask our team how we can match your colour scheme with our jewellery pieces and add that personal touch! With custom jewellery colours each of your bridesmaids can keep a unique treasure from your day!
In addition to the Dichroic range, our traditional Molten Range of glass jewellery evokes a classical creation. The Molten range of jewellery can also be tailored to match with your custom colour and designs, creating a beautifully harmonised aesthetic for your bridal party.
Engraving is available on most of our Dichroic and Molten Range. Feel free to contact us and share your vision for the perfect gift.
Unique Tableware
We know your wedding should be as personal and sentimental as possible. Make that unique impression with your own twist, with colour-themed glasses, personally engraved with the names of your bridal party and guests - a souvenir from your perfect day.
Having this extra special touch would offer your big day a unique and glittering finish. Personalised glasses and ornaments can also add an air of Downton Abbey grandeur to your Top Table and help create a day to remember.
Wedding Commissions
If you do not see what you are looking for and have a specific design in mind, or would like to commission a variation from one of our existing products (shape / size / colour), then please contact us by using the form below or call us on 01225 428146 or 01225 319606 to determine whether a commission would be possible.
We regularly receive bespoke commission requests and are pleased to offer a few examples of our work which make totally unique wedding gifts.
Hen Party Craft Activities
Looking for an unusual Hen Party in the Romantic city of Bath? Why not add a creative flair to your party with Bath Aqua Glass!
We are delighted to offer the following fun and relaxed activities: Applique Heart making, Breath in a Bauble and Bauble Making
All available with Fizz and Cake. CLICK HERE for more details...
If you have any further questions or wish to place a bespoke order please contact us using the form below: