18 January 2023 | Admin
11 April 2021 | Admin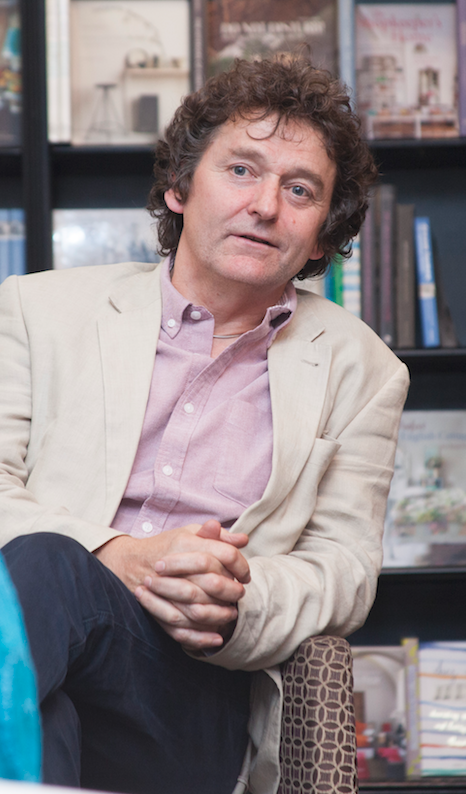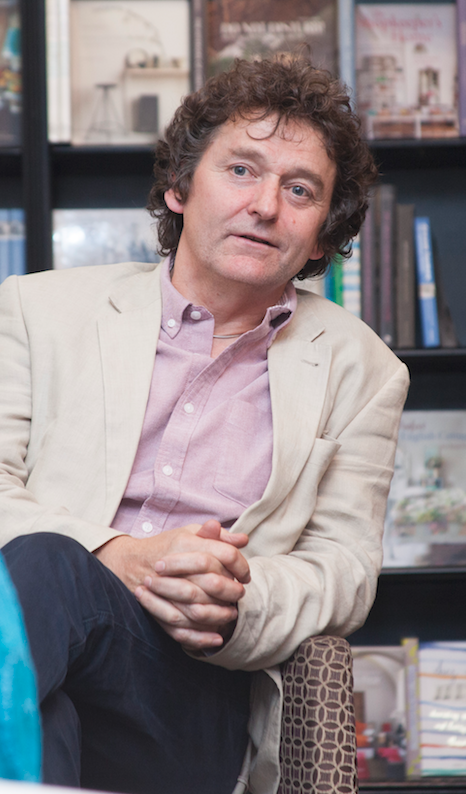 31 March 2020 | Admin
A story of a young girl and garlic
31 March 2020 | Admin

History of glass - Roman and Georgian
At Bath Aqua Glass's glass blowing studio we use the traditional blowing iron as they did in Roman times. The blowing iron itself is firmly believed to have originated in Roman Syria, in the ancient city of Sidon. Previously glass products were vessels cast in mould until a moment of huge impact when the bellowing iron was discovered a this seismic change meant that glass no longer had the flaws and impurities in it which lead it to becoming (mass manufactured) and a great trade product.
27 March 2020 | Admin
Visit the beautiful city of Bath and explore
Built for pleasure and relaxation, beautiful Bath has been and still is a wellbeing destination. Since Roman times people have visited the city to take the healing Spa waters. There is so much sightseeing in Bath among the things to do in Bath is free entry to our glass blowing factory where you can watch our master glass makers at work. To discover Bath properly it is best to walk, you can walk from one side of the city to the other in half an hour. Whether you stay for a weekend in Bath or longer you will not tire of the Bath architecture this is why walking through the city is the best way to enjoying Bath. Our shop is opposite The Roman Baths it is full of our wonderful dazzling glassware and jeweller. Our staff will be happy to advise and direct you to Bath visitor attractions and of course to Walcot (the artisan quarter where our glass making studio is.
4 February 2020 | Admin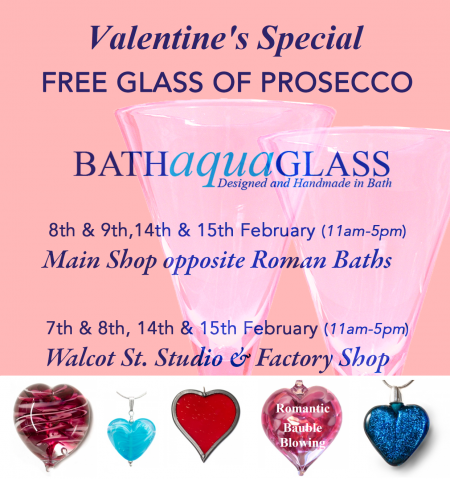 Valentine's Special
Come and celebrate Valentine's with us and enjoy a free glass of fizz while you pick out a perfect gift.
28 August 2019 | Admin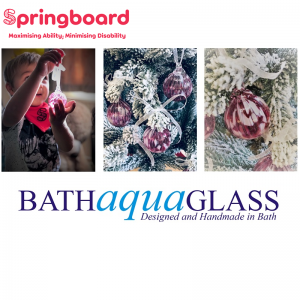 Baubles are not just for Christmas!
Bath Aqua Glass blow a bauble for Springboard...
Springboard Chippenham is excited to announce a unique partnership with Bath Aqua Glass based in Bath.
Individually blown baubles in the new Springboard colour have been launched as a new fundraising initiative. The baubles are unique as they are all hand blown. They are ribbed to help children with visual impairment recognise them and to be a part of the wonderful family tradition of dressing the tree at Christmas. Each Springboard Bauble that is sold will raise funds towards the £140k fundraising target needed each year by Springboard Chippenham.
14 January 2019 | Admin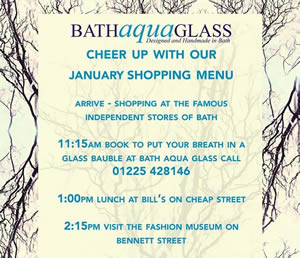 A Menu for Bath ...
With shopping habits changing, we at Bath Aqua Glass realise that our shoppers want an experience for a day out which is not just trolling the shops. So we decided to let our customers know what is available in Bath for a wonderful day out here in the beautiful and historic city of Bath.
19 January 2018 | Admin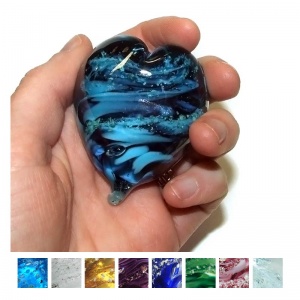 What to do with Cremation Ashes?
At Bath Aqua Glass we sensitively encapsulate people's ashes into our wonderful commemorative pieces. We craft paperweights, jewellery, sculptures and homeware, each one unique and designed to allow you to cherish a loved one's memories.
What is Memorial Glass?
Memorial Glass is the art of capturing the remains of a loved one inside of a piece of glass. The ash is encapsulated, alongside any colour, inside of a clear piece of glass, ensuring they are safe and secure.
19 September 2016 | Admin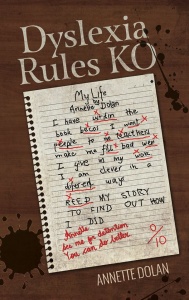 Annette was driven to write this memoir because she wants to positively affect the future for younger dyslexics in particular with their educational prospects.
She wants to inspire those who have been left feeling insecure and useless from their school days through her journey to success.
Annette has endeavoured to inject a very colourful and eventful life into this story, whilst being a dyslexic.