Visit Bath
27 March 2020 | Admin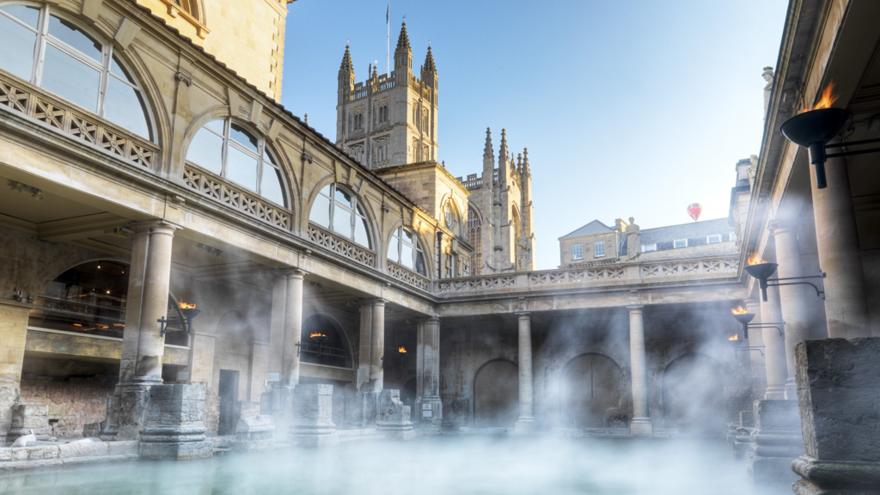 Bath a city for exploring
>Built for pleasure and relaxation, beautiful Bath has been a wellbeing destination since Roman times. The waters are still a big draw, both at the ancient Roman Baths and the thoroughly modern Thermae Bath Spa, which houses the only natural thermal hot springs in Britain you can bathe in. Bath&rsquo;s compact, visitor-friendly centre is overflowing with places to eat and drink, plus some of the finest independent shops in Britain, making it the ideal city break. Immerse yourself in Bath&rsquo;s remarkable collection of museums and galleries, and enjoy year-round festivals, theatre, music and sports. Bath&#39;s stunning honey-coloured Georgian architecture is straight from a Jane Austen novel &ndash; highlights include the iconic Royal Crescent and the majestic Circus.</p> Don't forget to visit our free Bath destination to watch our master glass blowers in action for more information https://www.bathaquaglass.com/ or call 01225 428146 07825561379

Things to do in Bath Somerset
There's plenty to see beyond the city, too, with stunning Somerset countryside to explore, as well as attractions like Stonehenge, Avebury and Longleat Safari Park." Finest historic sites Hen parties: Talk about the history of bath, who lived and lives here. Jane Austen wrote and lived here, Johnny Depp lived here and Mary Berry learned to bake exceedingly good cakes here. Ever since the Roman's realised it was a jolly good place to splash about Bath has been thriving and the modern, buzzing and beautiful city is virtually tailor-made with plenty of great Bath hen party ideas to choose from. Along with some beautiful architecture and views (and let us not forget the rather delectable eye candy of Johnny Depp) Bath has everything a group could need and so much more besides! It is, of course, Bath's spa and the incredible Roman Baths that first put Bath on the map and it has been visited by the great and the beautiful ever since, all wanting to relax in its healing waters and enjoy the city in all its splendour. And it has splendour aplenty just ready for hens to make the most of. Whether you wish to indulge and relax in the soothing spa or kick those heels off and get lost in a dance class ahead of quenching your thirst with a little cocktail making session, we can help you build a perfect weekend chock full of great Bath hen activities.
Hen Party ideas in Bath
EASY HEN PARTY PLANNING IN BATH STARTS HERE… The ring is on the finger; the date is set, it is time to plan the Hen Party of all Hen parties! This is your time to shine, to organise the party that everyone will talk about for years to come, your chance to create an Instagram fabulous celebration and to make your bride to be deliriously happy. In 2018 "brides to be" want a hen party celebration that reflects their personality, bespoke definitely, classy, yes, fun of course and absolutely better than anyone else's… As the hen party planner, don't panic this is not as daunting as it seems, you have found the help you need right here and we have totally got the top tips for an unforgettable (for all the right reasons) celebration. WHY CHOOSE BATH FOR THE HEN DO? Bath is one of the UK's top destinations for Hen Parties a city with a slightly more sophisticated style it is a great destination for celebrations that include the mother of the bride and other more sedate members of the party. 'Visiting Bath' 'Visit Bath' 'Stay in Bath' 'Discover Bath' 'Weekend in Bath' 'Sightseeing in Bath' 'Enjoying Bath' 'Things to do in Bath' 'Explore Bath' 'Gorgeous, Beautiful, lovely, pretty (etc) Bath.' 'Best things to do in Bath' 'Group activities in Bath' 'Great fun in Bath' 'Unesco world heritage site' As one of the UK's most beautiful cities, our hen party ideas https://www.bathaquaglass.com/hen-party-bath.html
Reasons to visit Bath
Bath is often seen as the jewel of the South West. Breathtaking scenery, elegant Georgian architecture and a buzzing food scene, Bath packs a punch when it comes to reasons to visit. Still not convinced? Here's why you need to add this stunning city to your must-visit list, now… It's a UNESCO World Heritage Site Bath is the only place in the UK to have the whole city designated a UNESCO World Heritage Site – no mean feat! This gorgeous city was recognised in 1987 for its outstanding universal value and cultural significance, and if that isn't enough to persuade you to check Bath out for yourself, we don't know what will!