Home > Xmas Market Info
Bath Christmas Market 2019 has now finished
A big thank you to those that came to blow a bauble with us at the market, we had fun, hope you did too.
You can still blow a bauble at our Studio & Factory Shop in Walcot Street, gift vouchers also available.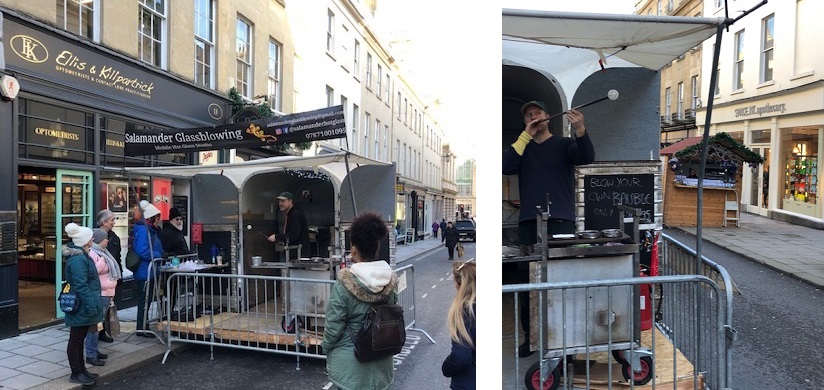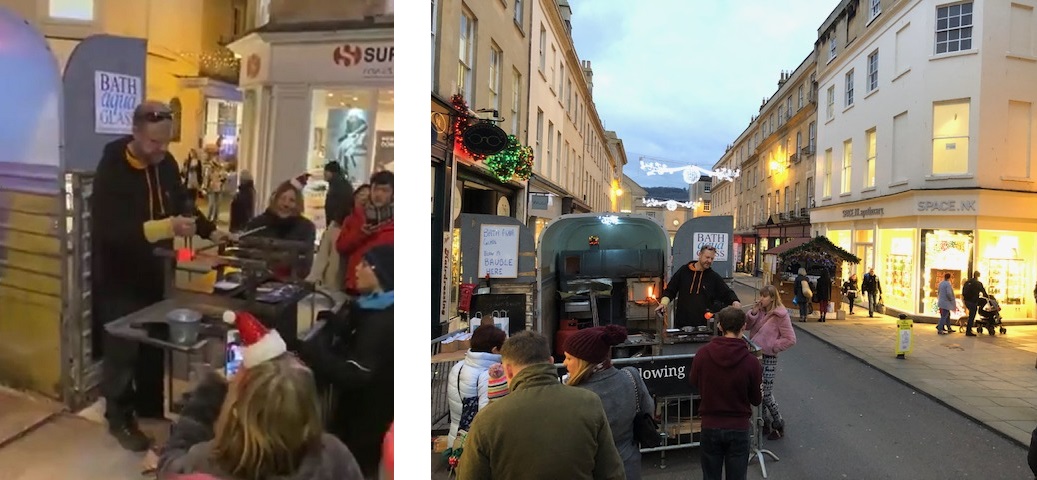 Check out these Xmas ideas...
If you couldn't get to the Xmas Market this year, you can put your Breath in a Bauble at the Walcot Street studio all year round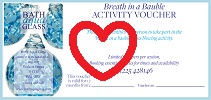 Printed & Posted Gift Vouchers available here
(there is also an email-only option, ideal for emailing to someone as a last-minute present)
See all our fun activities and courses here - and some activities are available as gift vouchers

Mini Baubles, perfect for your Xmas Tree - Buy yours here today online...

And a whole range of beautiful and fun Christmas gift ideas and some can be engraved for that personal touch - CLICK HERE...